Ropa y calzados adecuados para la actividad.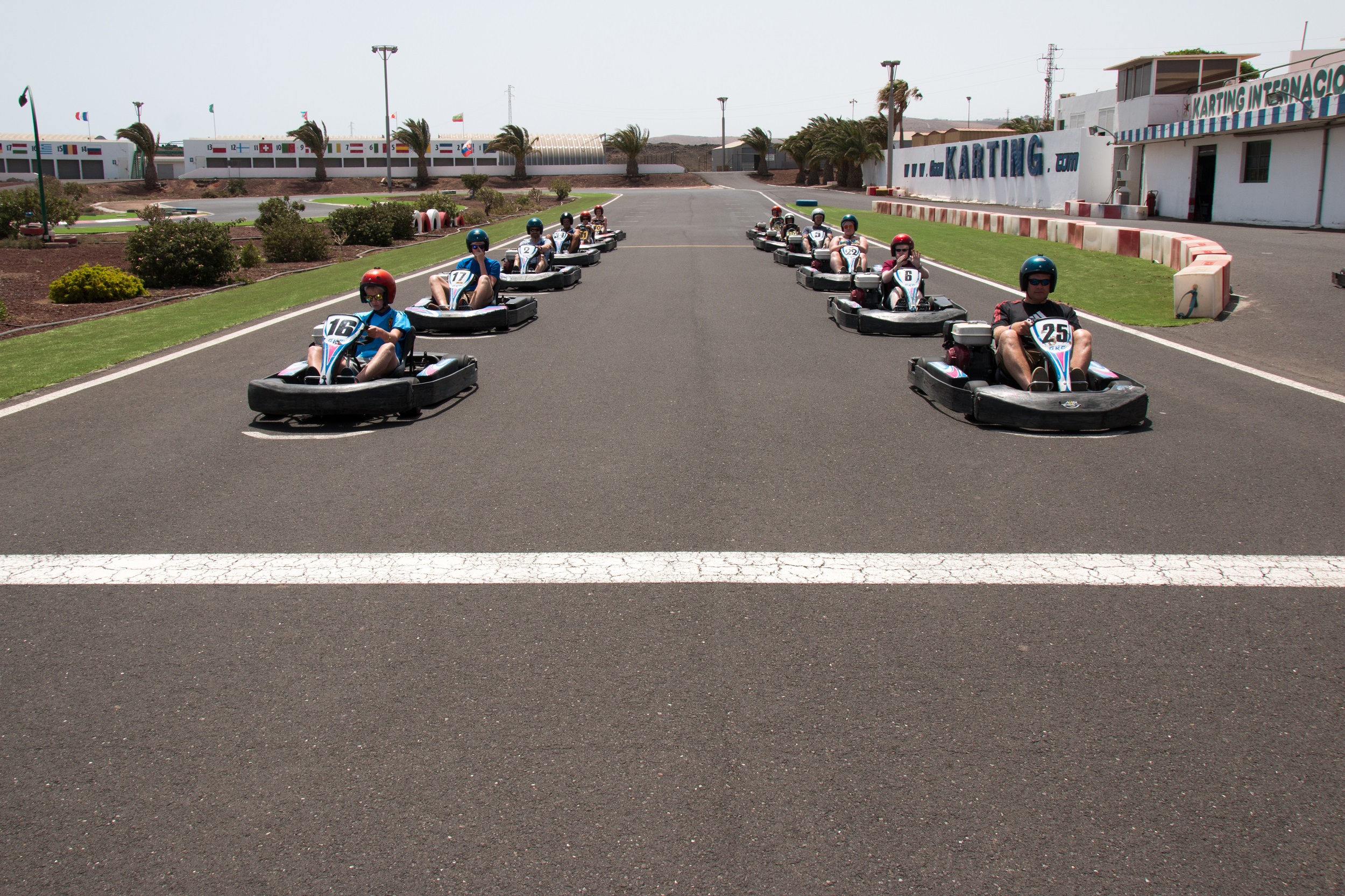 Enjoy 8 minutes, extended to 24 of the most exciting experiences in the Go Karting track, 1.3 km long, considered the largest in Europe and located in Puerto del Carmen. A perfect plan to enjoy and compete with family and friends to try to get the best timed lap of the circuit.
Depending on your abilities and skills, Gran Karting has different tracks to make the most of this day. If you are over 10 years old, the main clue is your track. For children between 5 and 10 years old there is a special track where children can run with the greatest safety and without any inconvenience. Finally, if you are over 16 years old and really want to compete with your group of friends or family, try the Grand Prix circuit, a track designed for maximum adrenaline and fun, where you can celebrate a business event, a bachelor party or simply a special occasion.
Like the tracks, the karts are also adapted to both the users' skills and age. Competition Karts for the most experienced and for those being 16 years old (the Senior Karts), which will be our professionals who give the approval to be able to drive them; even the Karts for children (5-10 years) through the Karts for teenagers, the Junior Karts that are perfect for ages between 10 and 16 years.
In addition to the fun that provides a Karts race of these characteristics, you can spend a great day in these wonderful facilities, with a children's area where children can play and celebrate birthdays, a professional area dedicated to the location of trucks and booths to the different teams as well as the boxes, copying the situations given each weekend in the Formula 1 circuits. In these facilities you will have access to the radio control track, an area dedicated to modeling lovers and remote control cars that you will see in a spectacular radio control track.
In short, a spectacular and complete day in an ideal environment for lovers of 4 wheels, both for the more experienced and beginners.
If you are in the tourist areas of Lanzarote, the Great Karting puts at your disposal a free transport service that will bring you closer to the circuit so that your only concern is to enjoy rolling on the tracks and try to achieve the best laps.