Lanzarote Excursions - Jameos del Agua - Lagomar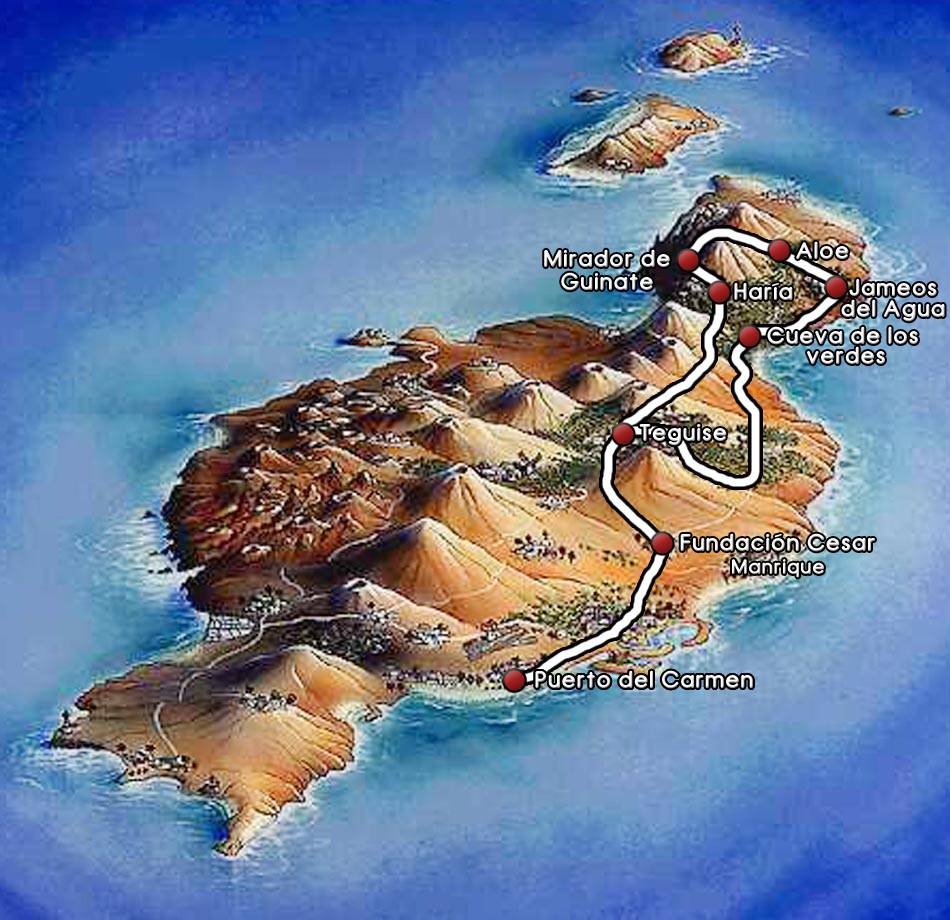 The Northern scenery of Lanzarote will take your breath away! In the geographical center of the island, we find Monumento al Campesino, The Farmer's Monument, made by César Manrique to honour the hard working farmers. Then we reach the beautiful oasis LagOmar, former residence of the famous actor Omar Sharif. We continue through the ancient capital of the island, Teguise, and then Los Valles, the valleys with its typical farming. At the next stop we see The Valley of the Thousand Palms, the village of Haría, the Corona Volcano and the picturesque villages on the northeastern coast. We cross the island, and enjoy the breathtaking view of the island of La Graciosa and other small islands. At the foot of the Corona Volcano we visit an Aloe Vera plantation. We visit another highlight, Jameos del Agua, César Manrique made it possible for us to take a walk in parts of this seven kilometers long lava tunnel. Finally we can visit The César Manrique Foundation*, where Cesar integrated five lava bubbles into his house. Lunch en route*.
Catalina

Experiencia maravillosa hoy en la Ruta Norte, viendo los Jameos del Agua y Lagomar del cual ha sido espectacular por sus increíbles formas y estructuras diferentes al resto de cosas.
The visit was made by 02-08-2017
Philip J

Lanzarote North Tour was very interesting and enjoyable. Pick-up was about 20 minutes late and the tour guide tended to speak too quickly and heavily accented, but otherwise it was excellent value and well run.
The visit was made by 28-05-2018