Lanzarote Tours: Teguise Market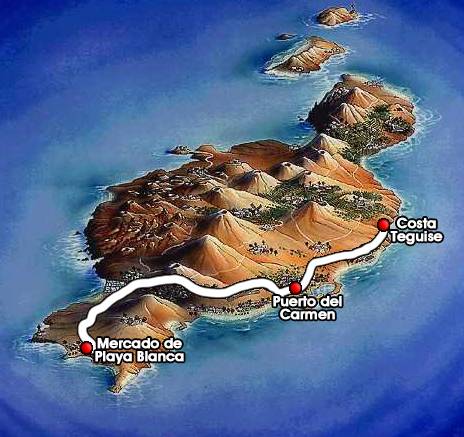 Market of sensations! In the old capital of the island, Teguise, the most famous market takes place every Sunday. In its alleys fild with history, hundreds of stalls offer the visitor a great variety of local handicrafts and typical products. In the main square, Canarian folklore entertains the market. On Sundays some of the centuries-old houses are turned into museums, bars, restaurants or art galleries with a unique charm. Advice: try the typical products, like Cheese, Wine, Tapas, Churros…., and take part of the dances.
Christel

Bauern – und Wochenmarkt in Teguise ist eine prima Sache. Man kann hier praktisch alles kaufen, was man so als Souvenir für die lieben zu Hause gebliebenen mitnehmen möchte. Typische Gewürze, Sossen , Gebäck und Käse. Hier findet man für jeden etwas. Wein probieren ging auch (wichtig für meinen Mann) , da man ja mit Reiseleiter und Ausflugsbus unterwegs ist. Kann den Ausflug echt empfehlen. Deutschsprechende Reiseleitung , günstiger Preis und eine schöne Abwechslung.
The visit was made by 30-04-2017
Juan Carlos

Fuimos al mercadillo de Teguise, donde hemos vistos sitios sorprendentes del s. XV. También con sus museos, bodegas y restaurantes donde nos han tratado muy bien.
The visit was made by 26-07-2017
Philip J

Lanzarote trip to Teguise Market was very straightforward and a very convenient way of visiting the old capital with its market.
The visit was made by 28-05-2018