Playa Blanca Market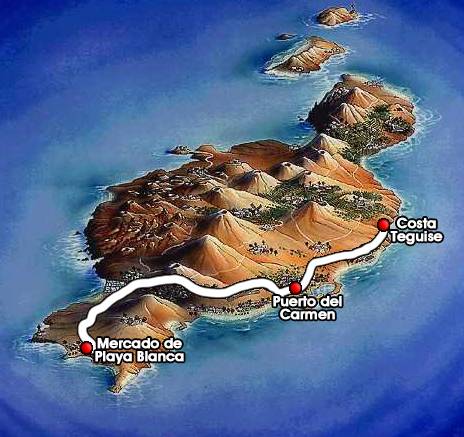 Discover Playa Blanca with us, the most southern Resort on the Island. First we spend two hours at the lovely Rubicon Marina enjoying the Market with a large range of stalls to suite every taste. Nestled in between the trendy shops and a wide assortment of cafes and bars, the market brings together groups of tourists and locals, creating a lively atmosphere and colourfull scenes. Our second stop brings us to the centre of Playa Blanca where we have another two hours for shopping, a coffee and tapas along the Beachfront or a nice swim at the beach.
Robert Manders

Last year 2 tours and this year 2 tours. All of them delivered what they promised. Good values for tour money.
The visit was made by 14-10-2018
Gillian O Mahony

Really enjoyed the market. Extra time would have been nice when we got to the promenade. Lots of shops to be seen..
The visit was made by 14-06-2019