17-06-2017 Lanzarote Highlights Discover Lanzarote
A building erected on five natural volcanic bubbles of great size and perfectly integrated in the surrounding landscape
The building, built on five natural volcanic bubbles of great size, has, at its two levels, 1,800 m² of living space, to which must be added large expanses of terraces and gardens.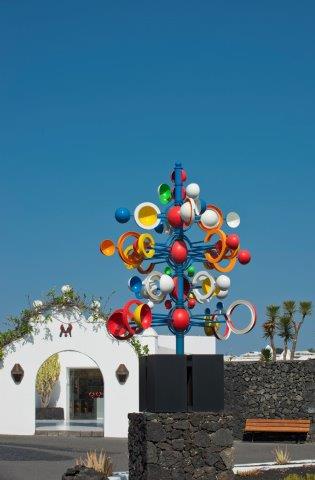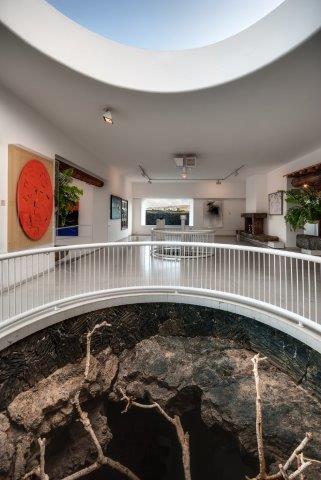 The upper floor is inspired by the traditional architecture of Lanzarote which incorporates functional elements of modern design (large windows, generous spaces, etc.). At this level the following living quarters were: the living room, the kitchen, recreation room, a guest room, his bedroom (currently "Drawing room") and a bathroom in which integrates abundant vegetation.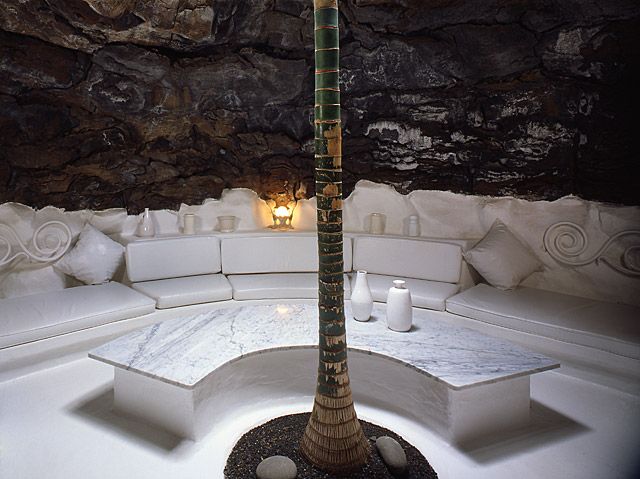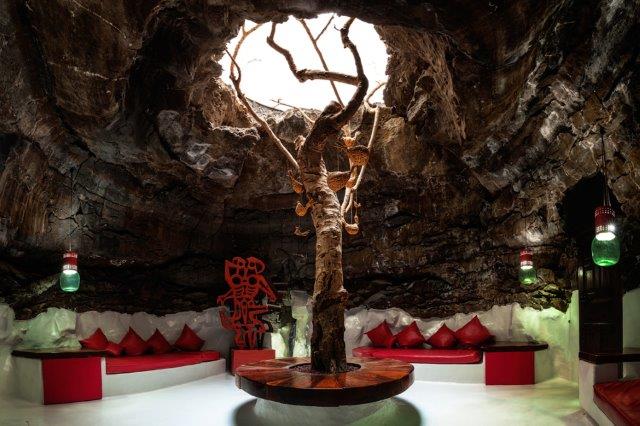 The subterranean level takes advantage of five natural volcanic bubbles, which were communicated by César Manrique through small corridors pierced in the lava basalt and conditioned to be inhabited. In addition, in the central Jameo can be visited a large relaxing area (swimming pool, small dance floor, oven, barbecue ...) with abundant vegetation. The last space, already at the exit, is constituted by the old studio of the painter, that was extended with the inauguration of the Foundation, when remodeling the building. At present, the painting of César Manrique is exhibited in this room.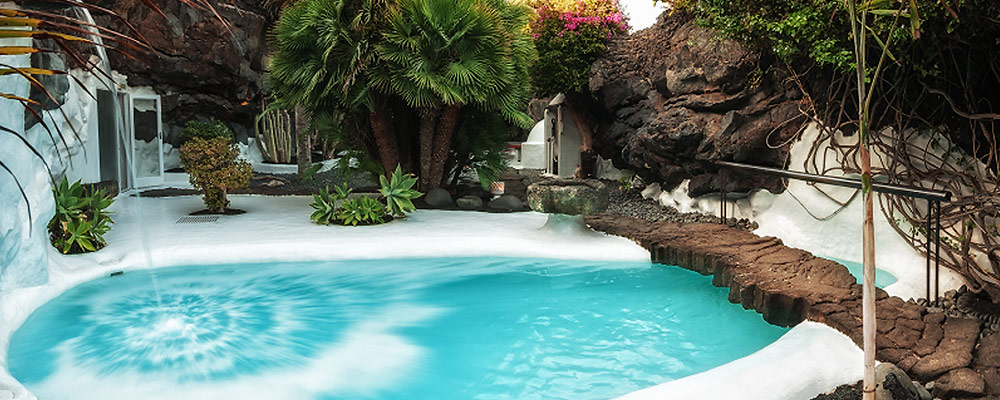 From the artistic point of view, two are the fundamental characteristics of Taro de Tahiche: the harmonic synthesis between a modern conception of the architectural space and the tradition of the popular architecture of Lanzarote; and the dialogue between the building and nature, in a relationship of communication and permanent respect. The headquarters of the Foundation is for its beauty, originality and emblematic value, a fundamental heritage of the institution itself.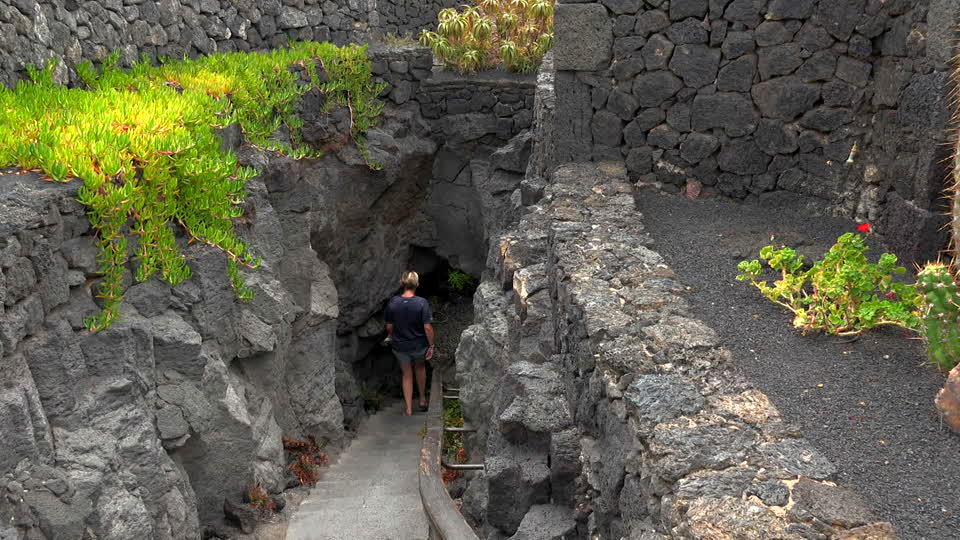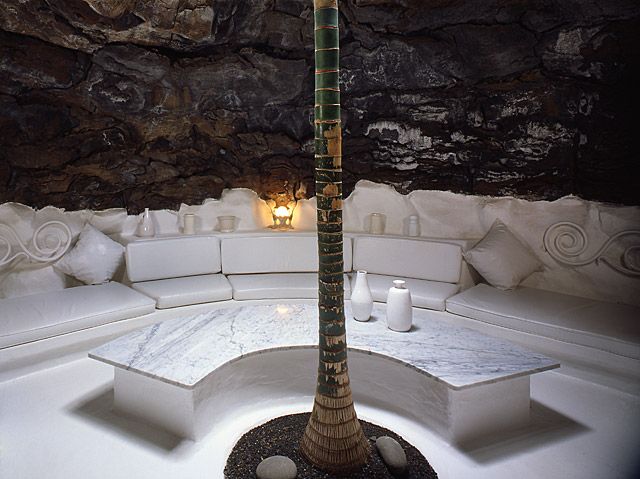 It is important to emphasize the museum's meaning of the building itself, with a significant value within the whole of Manrique's works, since it brings together the essential characteristics of his integrative proposal ART-NATURE / NATURE-ART.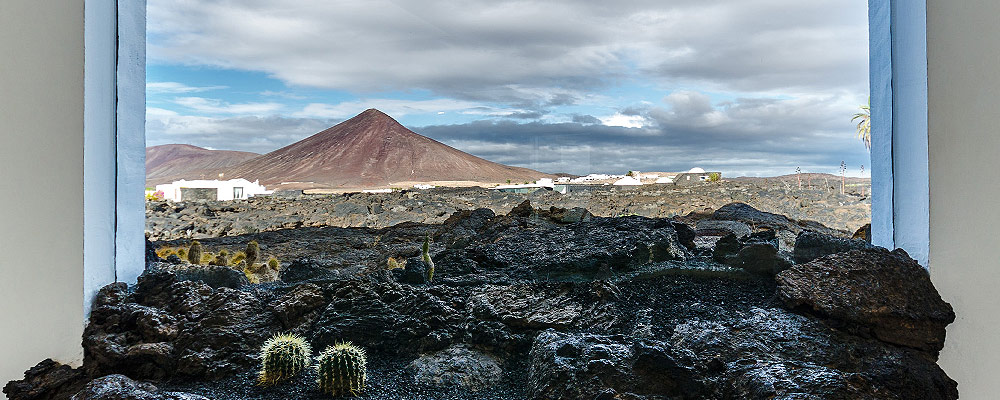 Today the basic function of the building is the museum. The transformations it has undergone, directed almost entirely by César Manrique himself, have been aimed at recycling the building for its new purpose of museum space, which can be visited.
Discover the work of a genius through our excursion to the house of Cesar Manrique.