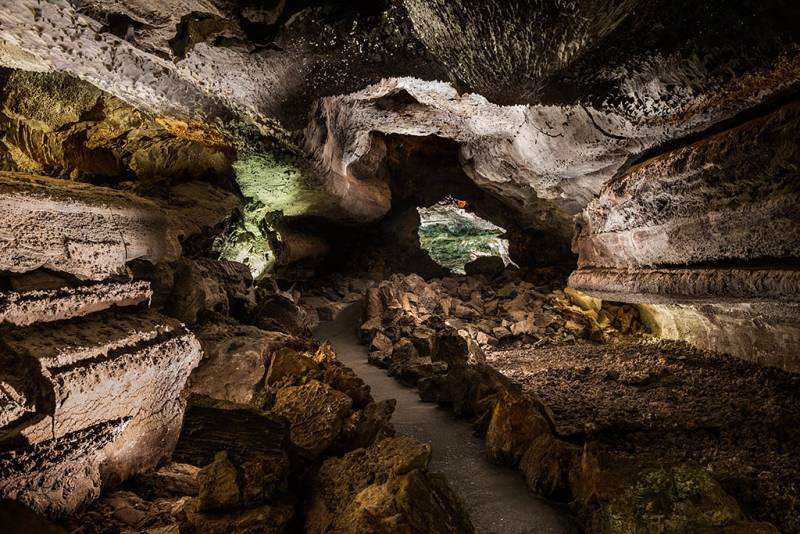 23-05-2017 Lanzarote Highlights
It is part of the volcanic tube originated by the eruption of the Volcano Corona (Crown) and that gave rise to an extensive subterranean volcanic tunnel of more than six kilometers of length that runs from the volcanic cone to the sea.
Visiting La Cueva de los Verdes (The Cave of the Greens) is like making a fantastic exploration trip to the bowels of the earth, a spectacular and unique experience. The tunnel formed by the Volcano Corona (Crown) is one of the most extensive and interesting of the world.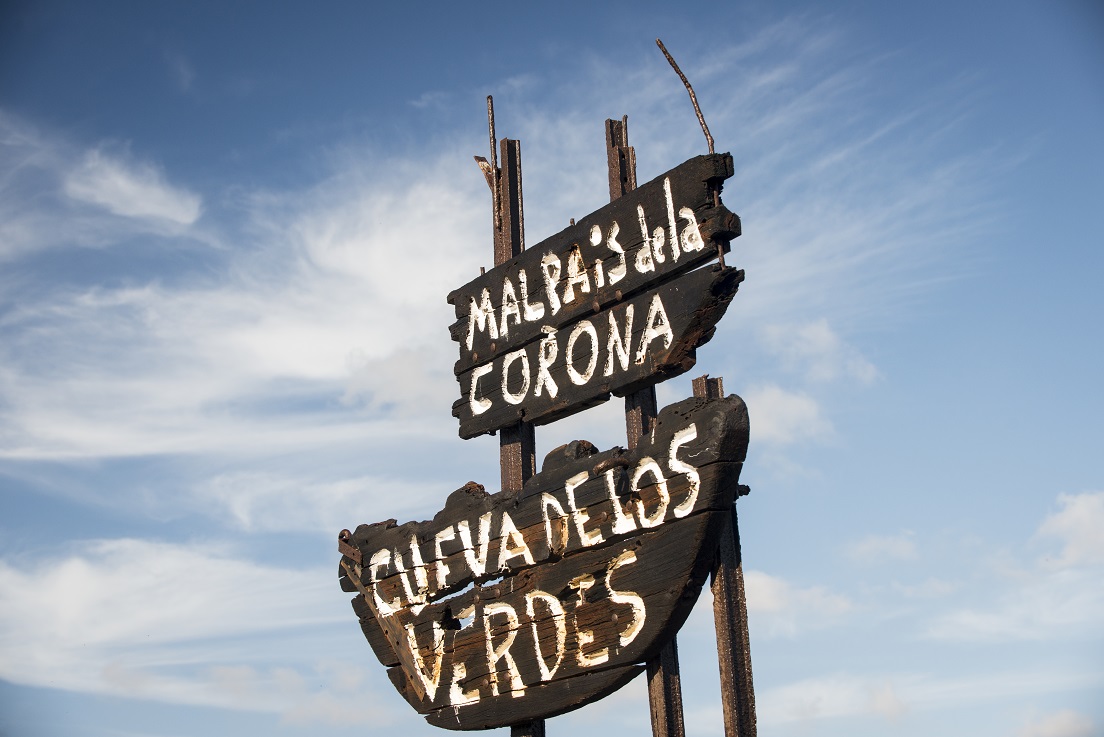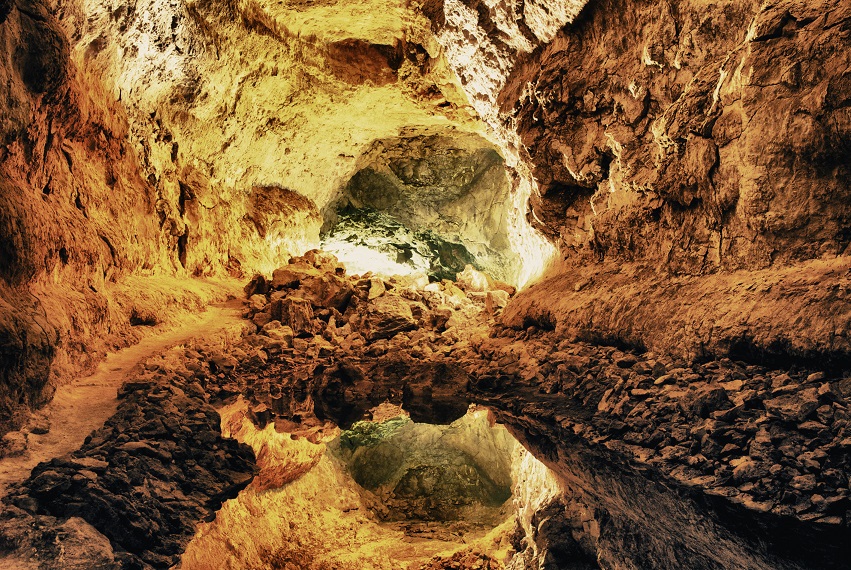 Along its route, there are at least sixteen Jameos (opening or mouth of the land that allows access to the different caves). The more than six kilometers known are extended from the crater of the volcano until it reaches its course under the sea in the section known as "Tunnel of Atlantis" for 1500 meters.
Tours To Visit La Cueva de Los Verdes
The cave was used by the local population to take refuge from the attacks of Berber pirates who periodically ravaged the island, receiving the name of La Cueva de los Verdes (The Cave of the Greens), because the "Greens" family owned the land in which the cave is.
The Cueva de los Verdes (The Cave of the Greens) section is made up of one kilometer of overlapping galleries with vertical interconnections between them. In some areas, it has three levels that allow the visitor to discover new spaces from different perspectives. In 1964, lighting interventions were carried out in the interior of the cave so that it could be visited. Since then it has been part of the Network of Art, Culture and Tourism Centers belonging to the Cabildo (Council) of Lanzarote.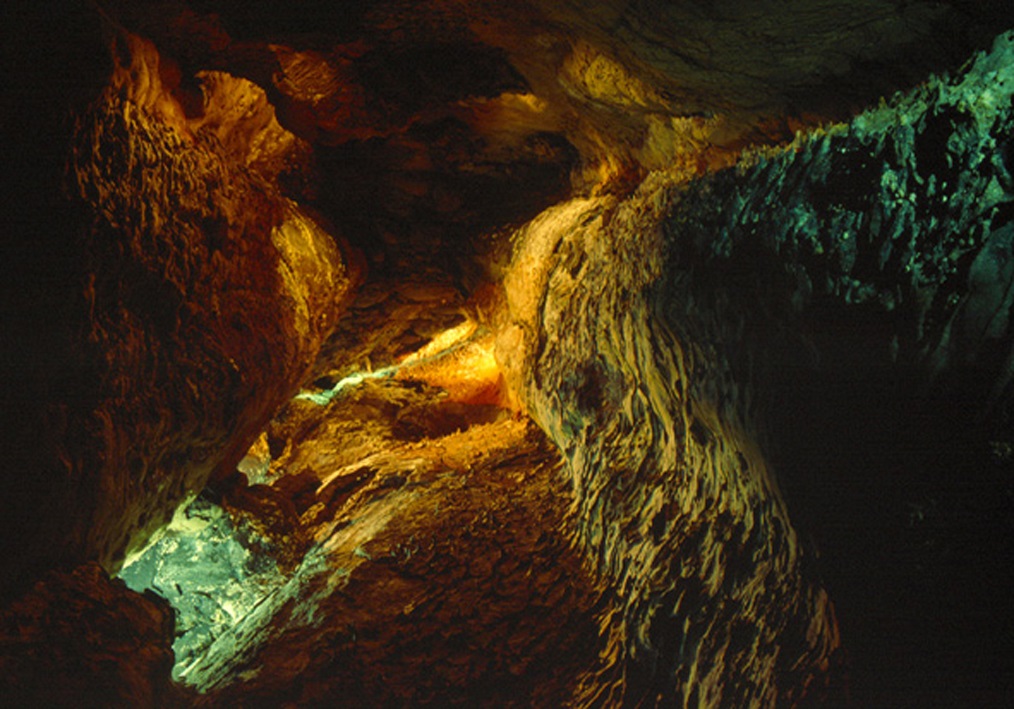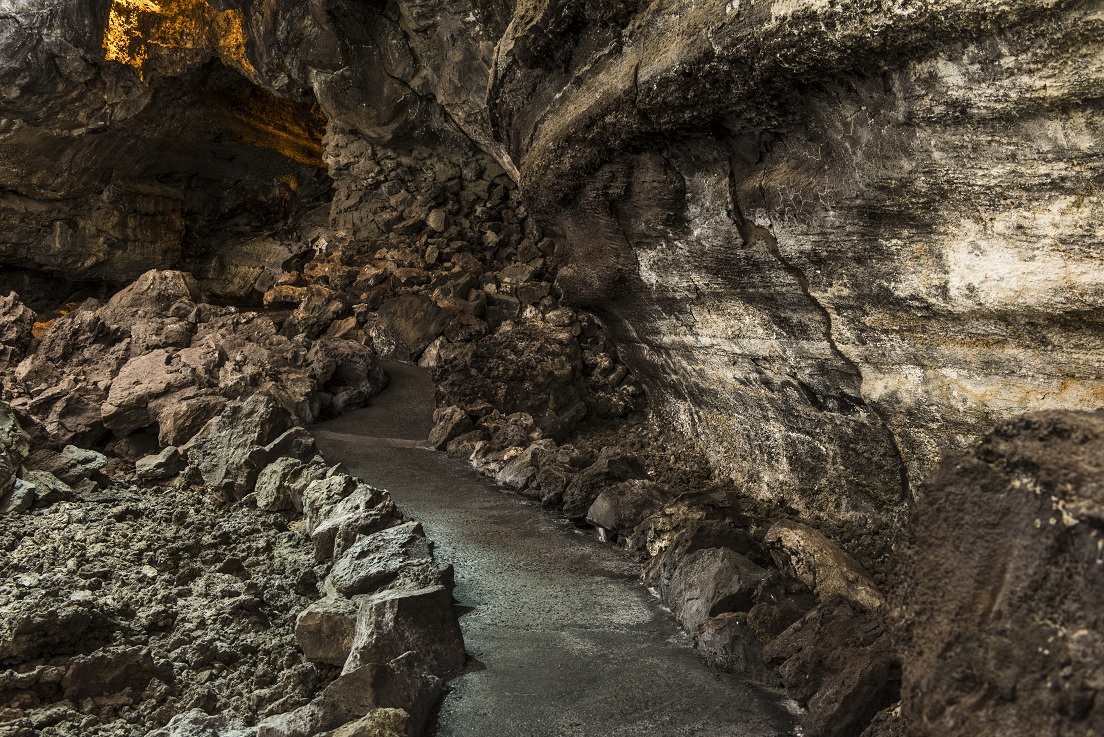 It is particularly spectacular the range of colors that adorn the vaults and walls of the cave. The reddish colors are due to the iron´s rusting of the content of the basalts. The multiple ocher tones come from the light reflections on saline blossoming produced by water leaks from the surface.