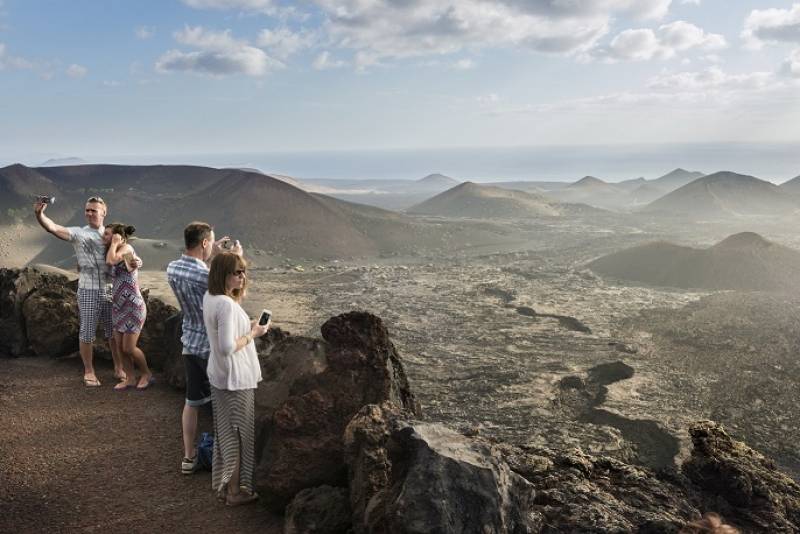 21-05-2017 Lanzarote Highlights
Volcanoes live on stage! Timanfaya National Park has become a symbol of Lanzarote, its volcanic nature full of striking contrasts.
The great need to try to protect an area of ​​priceless ecological features led to declare Timanfaya as a National Park by Decree of August 9, 1974 and was reclassified by Law in 1981. After this, the autonomous administration of the Canaries attempting preserving this natural space, initiated a new protectionist policy that led to the declaration in 1987 of the Law of Protected Natural Spaces which was supplemented in 1994 by the Law of Natural Spaces of the Canaries.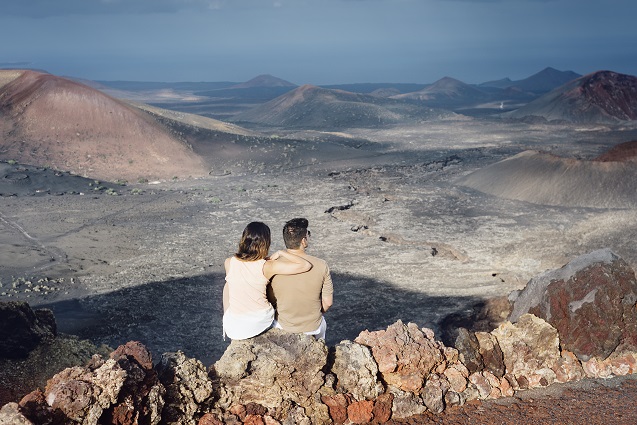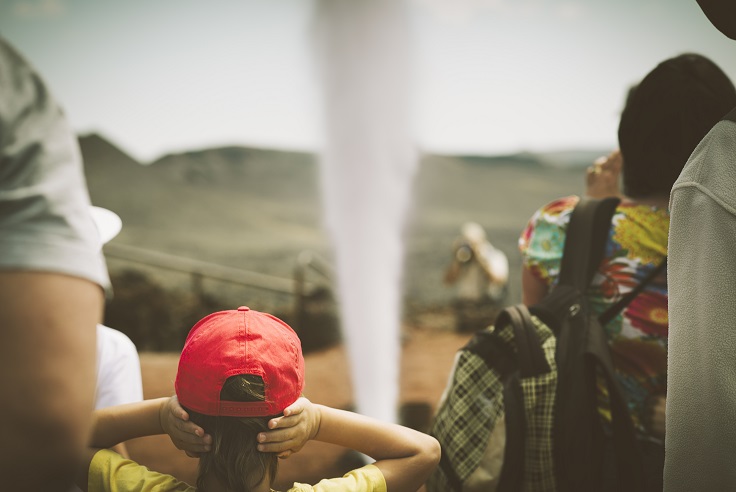 Timanfaya is the second national park in number of visits of the Canary Islands and the third of Spain, after the Teide and the National Park of the Picos de Europa.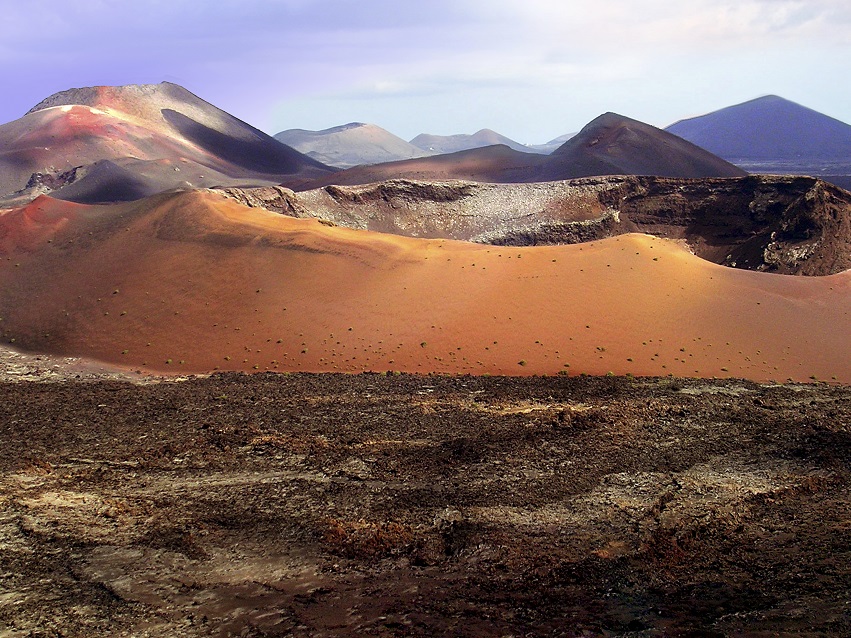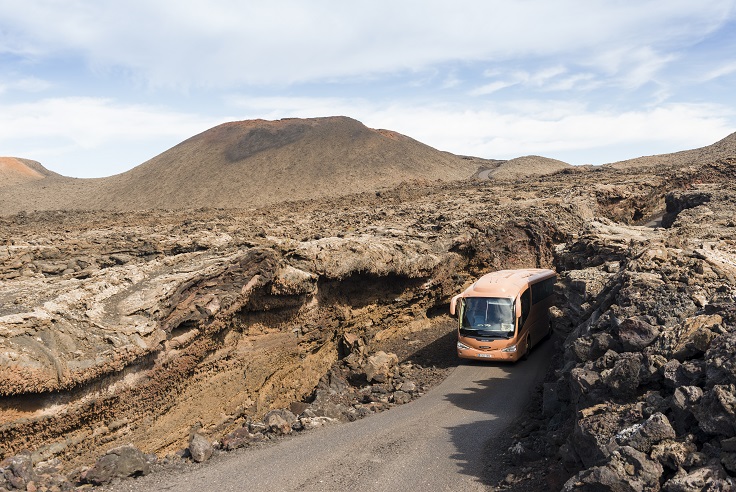 THE ERUPTION OF TIMANFAYA
According to the witness of the parish priest Lorenzo Curbelo: "On September 1, 1730, between nine and ten o'clock at night, the land opened in Timanfaya, two leagues from the village of Yaiza ... and a huge mountain rose from the womb of the earth". The island was completely transformed. New villages were buried and for six years the lava spread through the south zone covering a quarter of the island and filling the nearby villages with volcanic ashes.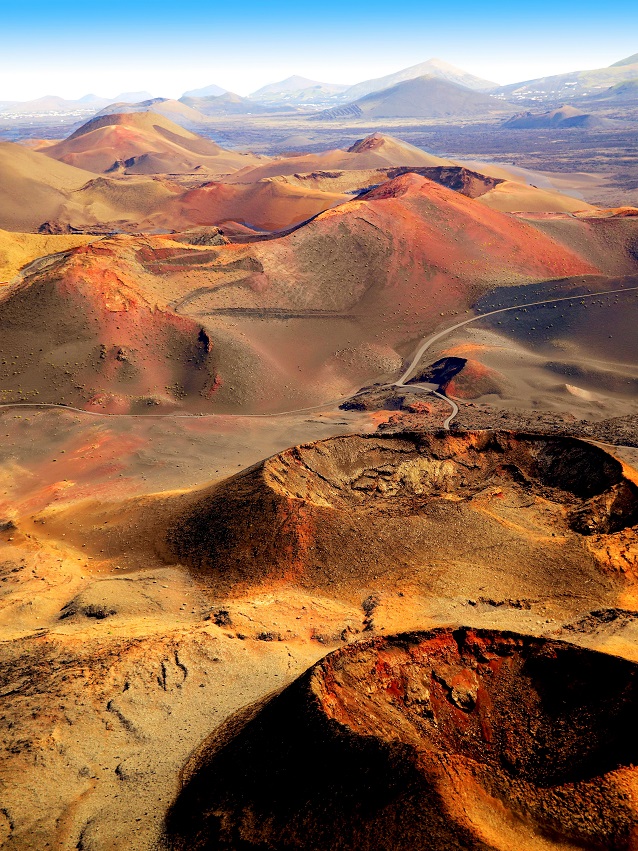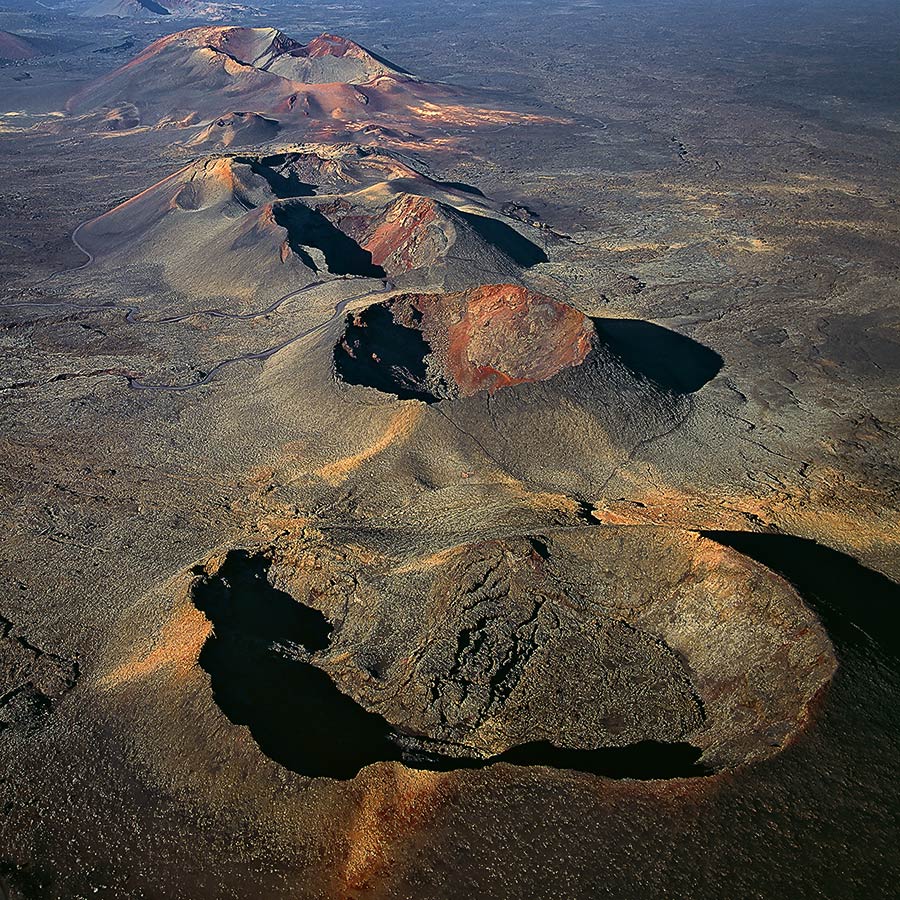 Inside the Timanfaya National Park you can observe a great variety of geological phenomena related to its volcanic nature, as well as a great biological diversity that reaches 180 species of different vegetables. It is a habitat where human presence has been practically nil, being a real research laboratory for processes of biological colonization.
The absence of a blanket of vegetation, the extreme roughness of the shapes and the variety of colors present, red, brown, ocher, black and orange, together with the silhouette of the volcanoes and the abrupt coast give the park an extraordinary beauty.