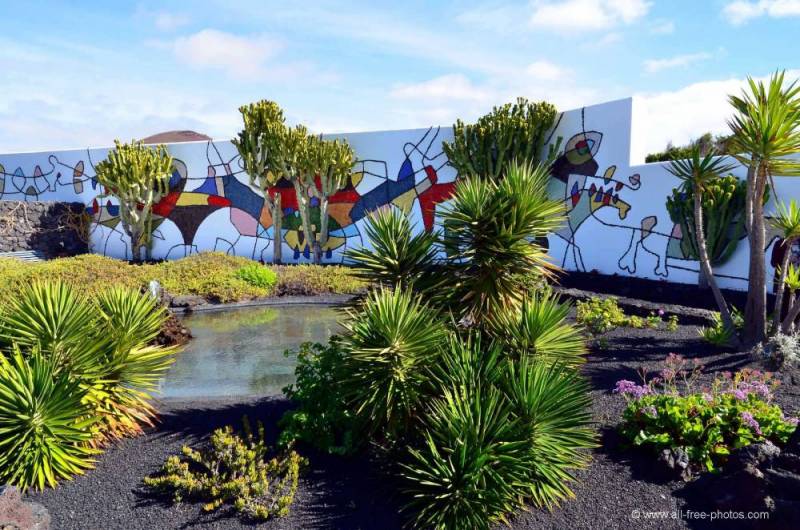 19-07-2017 Lanzarote Highlights
If art and culture are your passions!
Discover the work of a genius: "César Manrique", his home and source of inspiration integrated into a lava bubble, and other wonders created by this artist that have made Lanzarote such a unique and special island. The "César Manrique tour" is spectacular. In the centre of the island Cesar turns a simple quarry into a homage to agricultural work: the "Farmers' Monument" after this visit, the way leads through the old capital Teguise to the Valleys. Our next stop surprises us with beautiful views over the Valley of Thousand Palm Trees, the Corona Volcano and the coast with its villages. We cross the village of Haría and visit "El Mirador del Río" (the Viewpoint of the River) transformed by the Lanzarotenian artist and from where we enjoy the view of Chinijo Archipelago. We descend via the Corona Volcano and visit one of the most impressive caves on the island: you decide between "Jameos del Agua" or "Cueva de los Verdes". Volcanic nature, always present in the work of Manrique, is discovered with the visit to the beautiful "Jardín de Cactus" (Cactus Garden), the last work of this genius to be opened. We save for last the visit to "The Cesar Manrique Foundation", his home and inspiration. The house is perfectly integrated into the surrounding lava.