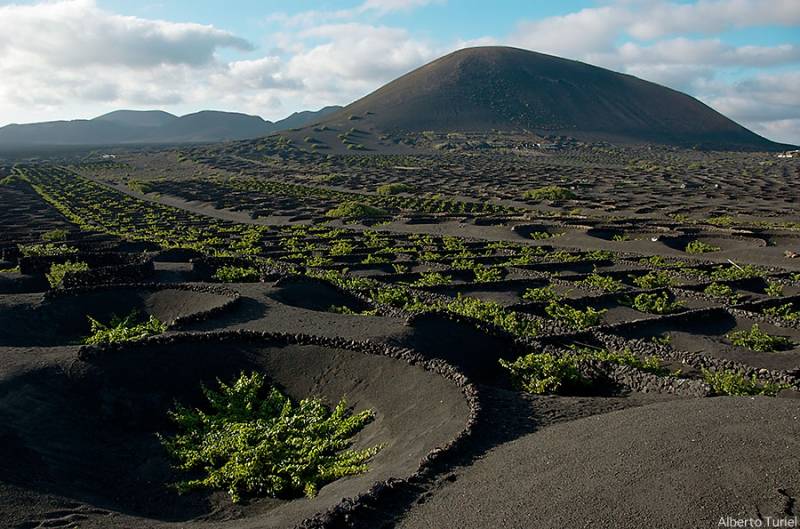 16-06-2017 Lanzarote Highlights Discover Lanzarote
"La Geria", a peculiar wine area and where a very typical variety of Lanzarote abounds, the "Malvasía" a landscape so unique, that will stay in our minds.
Although in La Geria are also cultivated fruit trees like fig trees, the star of La Geria is the vine. The wines of this valley covered with volcanic ashes are amongst the best in the Canarian Archipelago, amongst which the "Malvasía" variety is very abundant in the area and the wine (almost a liquor) of muscat.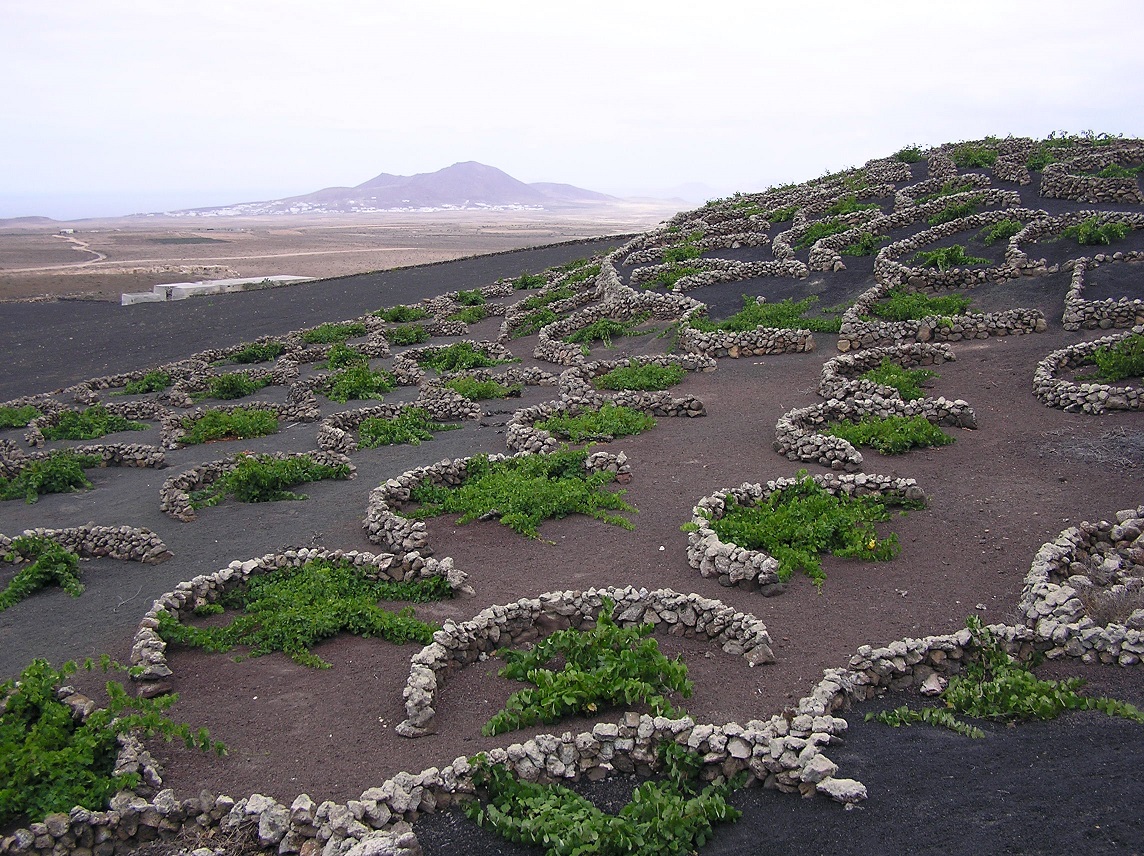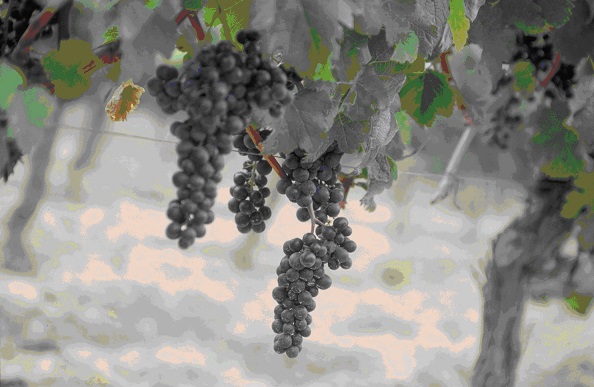 In La Geria, a landscape protected by the Government of the Canary Islands by Law 12/1987 of 19 June, the farmer not only encountered the problem of scarce rainfalls but also had to deal with strong wind gusts in the area. The solution was very ingenious. Pits up to two meters deep were dug to find the primitive agricultural soil and cultivate the vines on it, and thus protect the crops from the action of the wind. Complicated networks of crescent-shaped stone walls complete the genius. The result is an incredible mosaic that makes the Geria a unique place in the world and almost surreal to behold. Row after row of these perfect hollows dyed green, ocher and black produce a unique landscape in the world, which helped to justify the declaration of Lanzarote as a Biosphere Reserve by Unesco.
With an area of ​​more than 5,255 hectares, La Geria occupies one of the interior valleys of Lanzarote and comprises land in the municipalities of Yaiza, Tías, Tinajo, San Bartolomé and Teguise. The particularities of soil and climate are the basis for the production of some of the best Canarian wines, including the famous Malvasia Lanzarote. The farms, which are authentic master classes of anthropology, occupy almost all of the space in which they can be seen, white dotted with a landscape dominated by an overwhelming majority of black, wineries and houses with scrupulous traditional architecture.
Beyond the spectacular scenery, one of the attractions of this place is to be able to get to know on site the processes of cultivation, harvesting and transformation of the vine. Some of the best wineries of the Denomination of Origin Wines of Lanzarote are located in the vicinity. Most allow the visit of their facilities and the tasting and purchase of their products.
You can taste the flavor of Lanzarote wines in ours excursions in Lanzarote: